Your application
Applications & services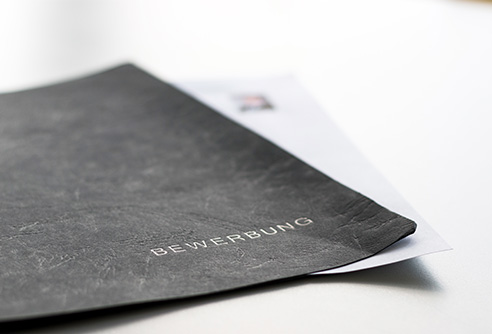 The documentation you submit to support your application is your calling card. Completion of the application form attached to vacancies may be sufficient. Please be as detailed and careful as possible when completing application forms so as to provide us with a full picture.
You are welcome to enclose supplementary documentation such as a covering letter or curriculum vitae together with your application form. This additional information is mandatory for administrative roles.
Online applications are preferred as they save both time and money. We are, however, also happy to receive applications by post or e-mail.
We are looking forward to getting to know you!


---
The application process
Once an application has been submitted, eitheronline, by e-mail or by post, you will firstly be sent standardised notification of receipt.
Documentation included with the application is checked and forwarded to the relevant specialist departments. The Head of Department will then match the profile of the applicant against the requirements of the position. We will then send you either an interim response or a direct invitation to attend for interview.
If the application is for as position which is not vacant, it is perfectly possible that you will receive more than one interim response from us in order to keep you informed of the latest situation.
The job interview is either followed by a second more detailed interview or by a trial working day which enables us to get to know you better and provides us with a greater insight into your capabilities. Supplementary aptitude tests are also conducted if needed.
Details of vacancies are available here.
Any questions? Our contact partners will be happy to assist you further.